The bathroom is one of the most important spaces in our homes and, therefore, requires attention when it comes to design and decor. Even with a limited budget, there are still affordable ways to elevate your bathroom's look, and one of the simplest yet most effective methods is by adding a pedestal sink. In this article, we will discuss why a pedestal sink is an affordable way to elevate your bathroom look and its numerous benefits, including its functionality, flexibility, elegance, and overall cost-effectiveness.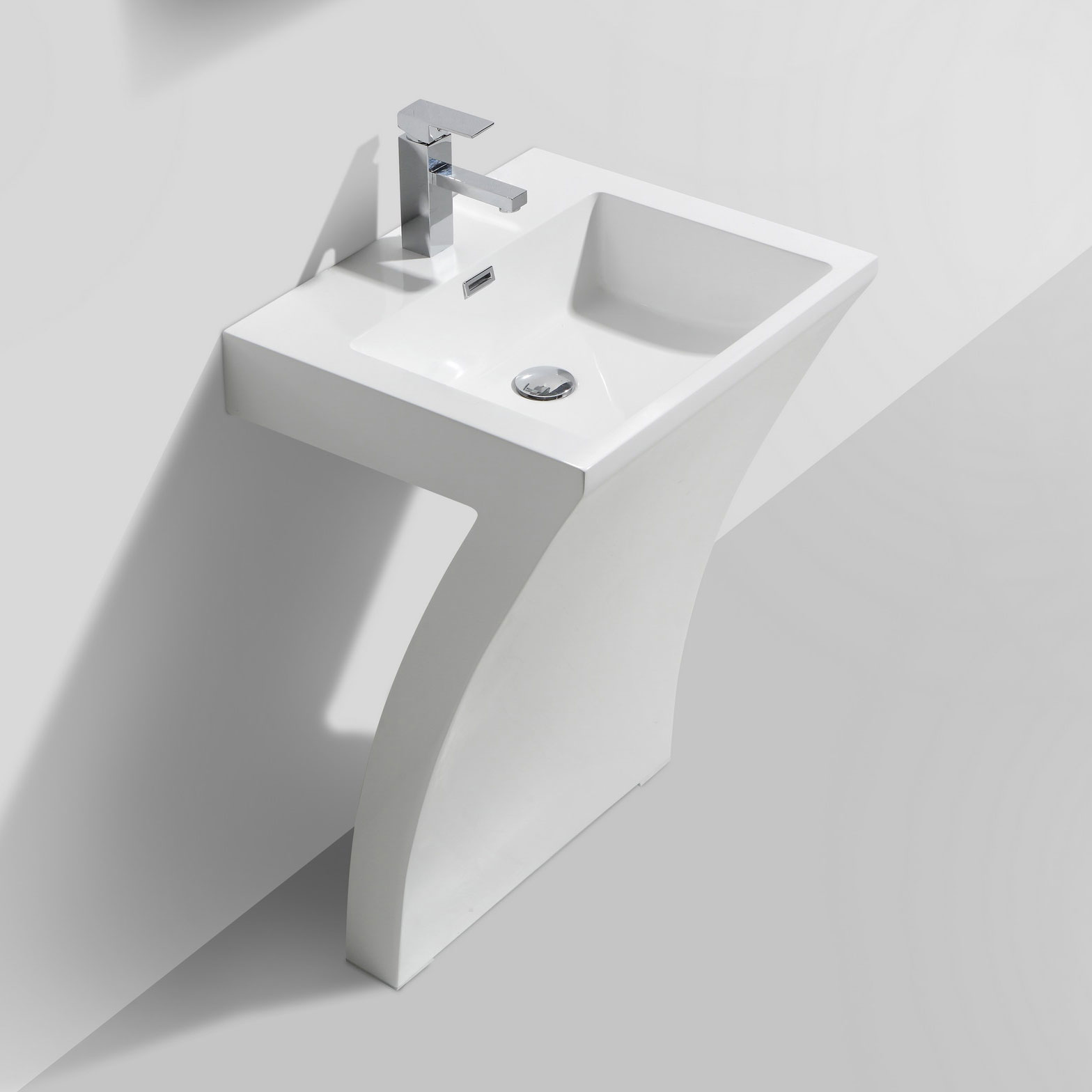 Functionality
One of the most significant benefits of a pedestal sink is its functionality. It is a space-saving option that frees up floor space and offers a more open and airy atmosphere in the bathroom. The lack of cabinets and countertops ensures that cleaning the sink area is a breeze, making it an ideal option for busy homeowners who value convenience.
Flexibility
Pedestal sinks come in a variety of designs, styles, and colors, making them a flexible option to match any bathroom decor. It doesn't matter if the bathroom has a modern or classic look; there is a pedestal sink to suit every taste. From sleek and contemporary to a more traditional Victorian design, the possibilities are endless.
Elegance
A pedestal sink is a timeless piece that can instantly add elegance and sophistication to any bathroom. Its classic design creates a statement and focal point that draws the eye and adds an element of interest to the space. By removing bulky cabinets and countertops, the pedestal sink creates a more open and airy atmosphere, making the room feel more spacious and inviting. In addition to its visual appeal, a pedestal sink is also highly functional and easy to clean, making it an excellent choice for busy homeowners looking for a low-maintenance yet stylish sink solution.
Cost-effectiveness
Lastly, a pedestal sink is a cost-effective option when it comes to remodeling a bathroom. Since it is relatively simple to install, it can be a DIY project for those with basic plumbing knowledge. Compared to other sink types such as vanity or wall-mounted sinks, pedestal sinks are a more affordable option. They don't require additional plumbing work, cabinets, or countertops, making them a lower-cost alternative that still offers style and functionality.
In conclusion, a pedestal sink is an affordable option that can elevate the look of any bathroom while providing a functional and practical sink solution. It is a versatile option that can match any bathroom decor and create a focal point in the room. Additionally, its cost-effectiveness and ease of installation make it a popular choice for those looking to add style to their bathroom on a budget.
When considering a pedestal sink, it is essential to think about its size, shape, color, and finish to ensure it complements the rest of the bathroom and meets your needs. While pedestal sinks are not suitable for every bathroom, they are an excellent option for those who are looking for a stylish yet practical sink solution that won't break the bank.
Finally, it is worth keeping in mind that a pedestal sink is primarily a statement piece and may not offer as much storage space as other sink types. If storage is essential, there are ways to add it creatively, such as by installing a small shelf or side table, or complementing it with a standalone cabinet or shelving unit in another area of the bathroom. Overall, a pedestal sink is a great addition to any bathroom, and with its affordable cost, elegance, and practicality, it is an easy way to elevate your bathroom look without breaking the bank.