A bathroom renovation can be a daunting task, but it's a great way to revitalize and renew your home. If you're in the process of remodeling your bathroom or just looking for ways to update your space, consider installing a pedestal sink. Pedestal sinks have many advantages, including their classic and elegant designs, their space-saving capabilities, their affordability, and their ease of installation.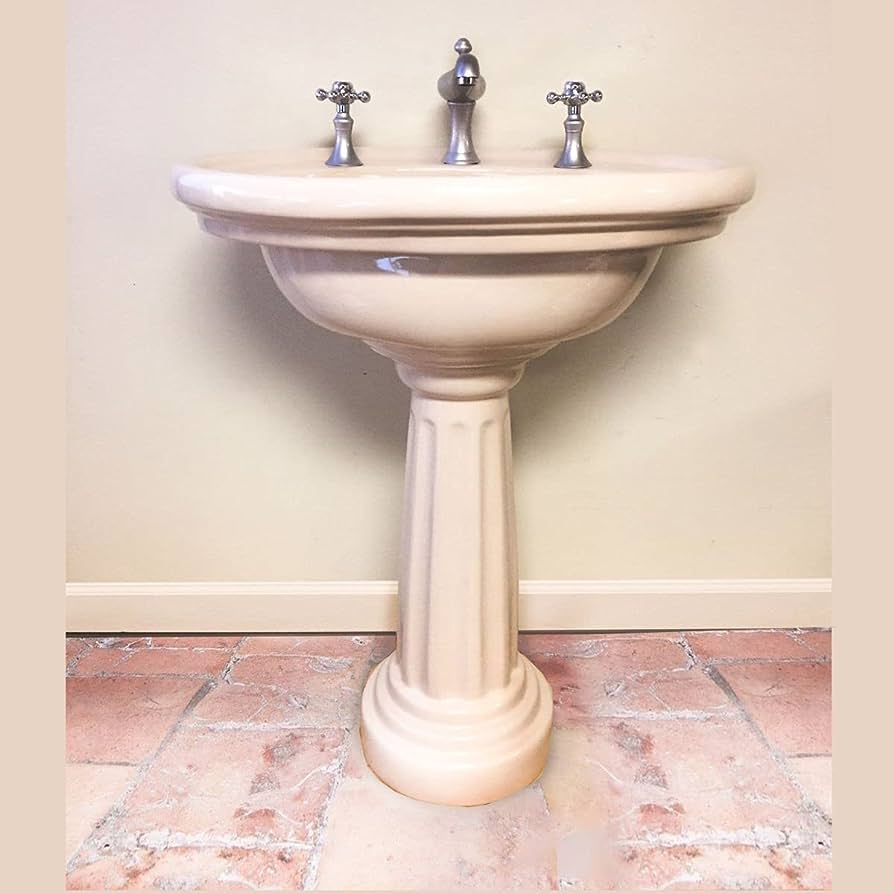 Part 1: Classic and Elegant Design
Pedestal sinks are one of the classic designs that have remained popular for decades. Their timeless design can complement any style, whether it's modern, traditional, or somewhere in between. Pedestal sinks typically feature clean lines, elegant curves, and smooth surfaces that create a sleek and sophisticated look in your bathroom.
One of the biggest advantages of a pedestal sink is that it can transform a mundane bathroom into a stylish and elegant space. It can also make your bathroom look more spacious, helping you create an open and refreshing environment.
Part 2: Space-saving Capabilities
Another advantage of a pedestal sink is its ability to save space. Pedestal sinks take up very little floor space, making them an ideal choice for both small and large bathrooms. Traditional vanity sinks, on the other hand, come with cabinets and drawers, which can take up valuable floor space and make the bathroom look cluttered.
A pedestal sink can make your bathroom feel less cramped and cluttered. It can also help you create a more organized and streamlined bathroom by prioritizing functionality and essential items over decorative or non-essential ones.
Part 3: Affordability
The affordability of pedestal sinks is another significant advantage. Compared to traditional vanity sinks, pedestal sinks are a more budget-friendly option that doesn't compromise on functionality or style. Since pedestal sinks have fewer parts, they are less expensive to manufacture, which helps keep their prices lower for consumers.
Furthermore, pedestal sinks are also low-maintenance, which means maintenance and repair costs will be minimal. As compared to a traditional vanity sink installation, installation costs will be less, as there usually isn't any complicated plumbing or cabinetry work that needs to be done.
Part 4: Ease of Installation
When it comes to bathroom renovations, ease of installation is always a major consideration. This is another area where pedestal sinks excel. Unlike traditional vanity sinks, pedestal sinks are easy to install, requiring minimal plumbing skills and effort.
The installation process for pedestal sinks involves assembling the basin and the pedestal separately and then fixing them to the wall. Once the sink is in place, all that's left to do is to connect the plumbing fixtures. The whole process can typically be completed within a few hours, making it an ideal DIY project for those who want to tackle it on their own.
One of the biggest advantages of a pedestal sink is that it can be easily removed and replaced if there are any issues or problems in the future. Unlike traditional vanity sinks, there is no need to remove a larger cabinetry and plumbing system. This makes pedestal sinks a very hassle-free solution that saves time and money at all stages of the bathroom renovation process.
In conclusion, the ease of installation is one of the biggest advantages of a pedestal sink. Whether you're a DIY enthusiast or you're just looking to save some money on a professional installation, a pedestal sink gives you the freedom and flexibility to be your own handyman.
Conclusion
Overall, a pedestal sink is an excellent choice for anyone looking to update or renovate their bathroom. From its classic and elegant design to its space-saving capabilities, its affordability, and ease of installation, it provides an overall practical and stylish solution for any bathroom. It's a great way to create an open and refreshing environment, and it can add value and style to any home. Consider a pedestal sink if you're in the process of designing or remodeling your bathroom, and experience the advantages for yourself.